Arizona Traffic Safety offers the Traffic School Online Course you need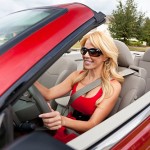 Traffic School Course Fee $35.00!
Our traffic school online course is available for students who have received an eligible citation in Arizona and wish to complete their required defensive driving course from the comfort of their own home. You can work on the course when you want and move at your own pace!
Our course is licensed by the State of Arizona!
---
---
Important Information
Make sure your violation is eligible for traffic school by checking the list of eligible violations here.
Make sure you are eligible for traffic school by checking the list of eligibility requirements here.
Prior to beginning our course you will need to pay our $35 course fee, a $20 state fee, a $45 state surcharge, and a court fee that varies depending on the court you received your citation from. You can calculate your total cost to attend using our fee calculator here.
In order for us to register you with the Supreme Court of Arizona for the Defensive Driving Course, you will be required to fax or scan and upload a copy of your traffic citation and a copy of a government-issued identification card.
You must complete your course at least 7 days prior to your court date. If you have less than 7 days before your court date, please contact the relevant court for a continuance before you enroll with us to take the course.
Refunds may only be issued in specific circumstances. Our refund policy can be found here.
The course does not need to be completed in one sitting. You may log in and log out, completing the course over as many study sessions as you would like.
For further information, you can visit the Arizona Supreme Court's defensive driving website or call the state's defensive driving toll free number at (888) 334-5565. You can call us toll free at (877) 790-7973.